Custom Clinical Decision Support, Inc (CCDS) proudly sponsors CustomID®
a novel, customizable web platform for infectious disease management based on local, site-specific information.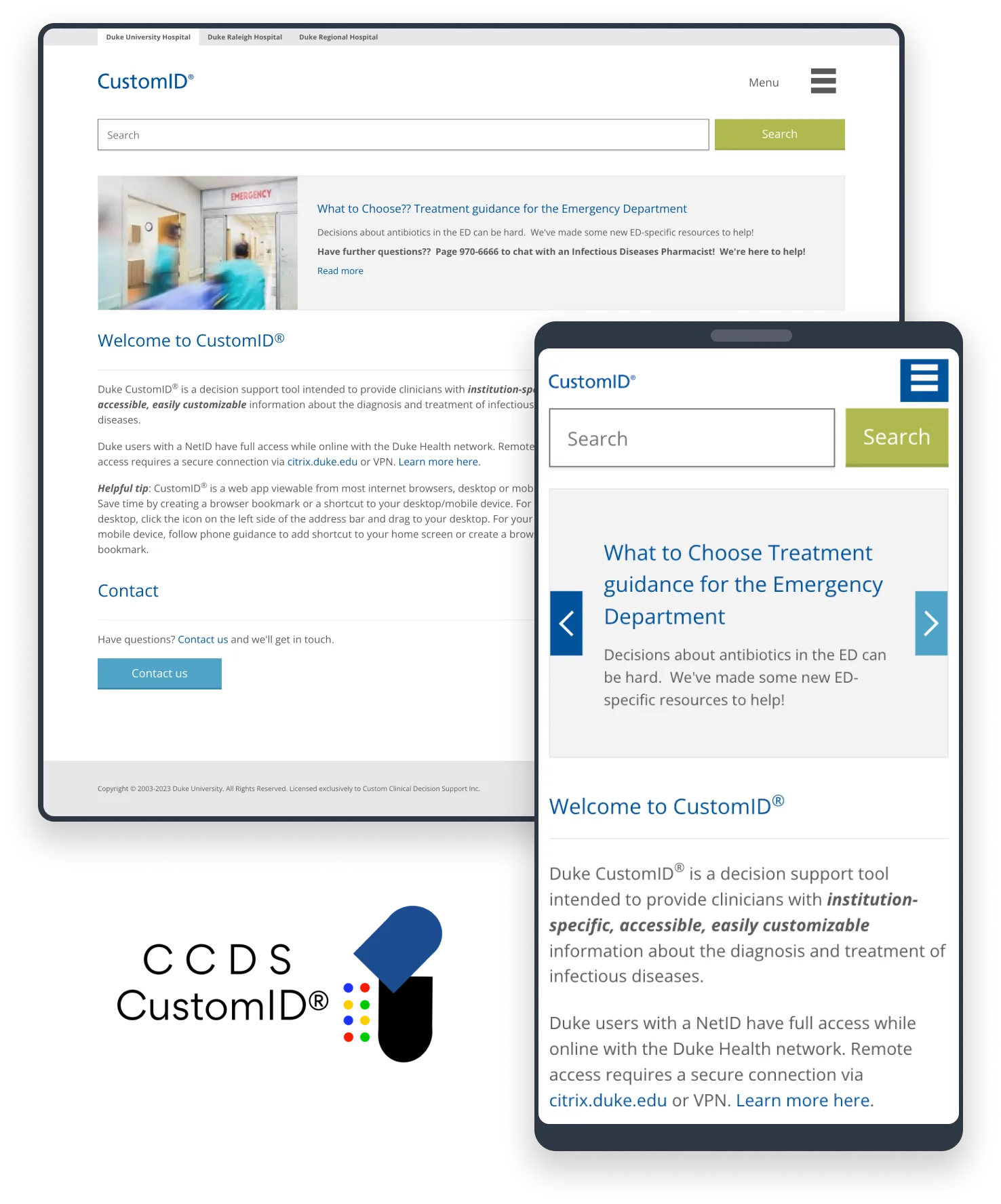 CustomID®
CustomID stands out by its ability to support direct posting of content by your antimicrobial stewards.

This step does not require approval of a third party, a significant added efficiency for a health system and care of your patients.

Timely updates are instantly in view by clinicians at the point of care.
"It is hard to quickly communicate ever-changing information and CustomID saved us during multiple years!"
Rebekah Wrenn, PharmD, BCIDP, Pharmacist Co-Chair, Duke Antimicrobial Stewardship Program, 
a 1000-bed Hospital
Benefits for Administrative Operations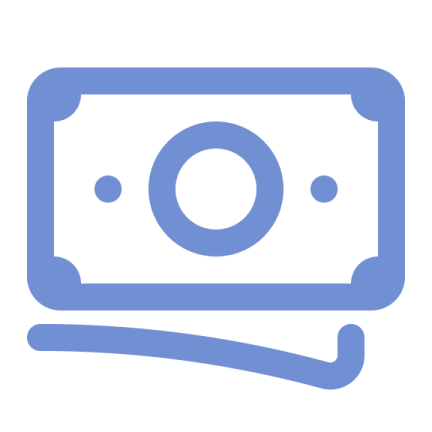 Cost Savings
Staff efficiencies

Medications

Regulatory compliance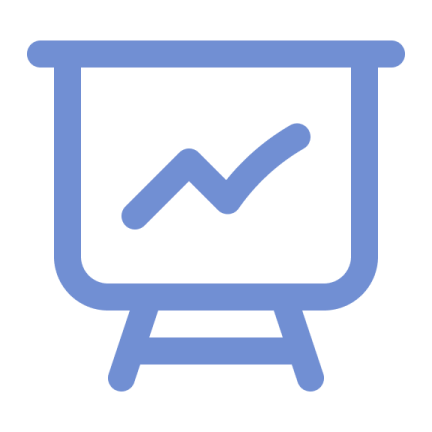 Improvement of the Bottom Line
Consultants can see more patients by improved efficiency.

Shortening hospital length of stay makes room for more patient admissions.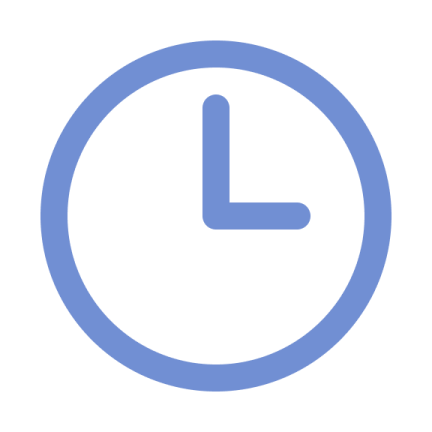 Efficiency
Local editors can immediately publish updates for display.

Content sharing allows health systems to scale.
Publications and Press
Perez R, Yarrington ME, Adams MB, Deri CR, Drew RH, Smith MJ, Spivey J, Wrenn RH, Moehring RW. Pandemic hits: Evaluation of an antimicrobial stewardship program website for hospital communication during the coronavirus disease 2019 (COVID-19) pandemic. Infect Control Hosp Epidemiol. 2023 Oct;44(10):1701-1703. doi: 10.1017/ice.2023.43. Epub 2023 Apr 12. PMID: 37042608.
Emphasizing the importance of ensuring education and guidance to reach clinicians, even more so during the pandemic and we did it!
IDweek 2022 poster presentation about increased engagement with CustomID during the Covid pandemic "Pandemic Hits: Evaluation of an Antimicrobial Stewardship Program Website for Hospital Communication During the COVID-19 Pandemic" by Duke ID Fellow, Dr. Rey Perez et al. Submission ID: 1264441.
Conclusion: "Our ASP's website was a highly utilized, practical tool for disseminating practice-changing information during the pandemic. Use increased over time and especially during surges. Though misinformation and miscommunication are challenges, an electronic reference customized for local practice and rapidly updated by ASPs offers critical support for front-line clinicians."
GrepBeat Triangle Tech News ran a feature and video about CustomID.
Council on Entrepreneurial Development showcased CustomID during the Venture Connect summit.
Study citing the use of CustomID to monitor bacteriuria resistance patterns in pregnant women
Denoble A, Reid MHW, Krischak MM, Rosett DH, Sachdeva MS, Weaver MK, Heine RP, Dotters-Katz S. Bad bugs: Antibiotic-resistant bacteriuria in pregnancy and risk of pyelonephritis. Am J Obstet Gynecol MFM. 2021 Nov 29:100540. doi: 10.1016/j.ajogmf.2021.100540. Epub ahead of print. PMID: 34856419.
Study about ED management of UTIs, improving concordance to guidelines, including CustomID as a resource, presented during IDWeek 2020.
Blum, Karen. "ABX Stewardship Spreads Its Wings," Pharmacy Practice News
Contact Us
Looking for a demo, or just have questions for us?